It is time to bypass hype and share how it is! According to the direct sales association over 90% of all single product auto-ship monthly orders stop before 90 days! So allow us a short time here to share 5 advantages to be enjoyed by one of the 10% who have the solution that actually works watch video below
   1. Increasing monthly demand!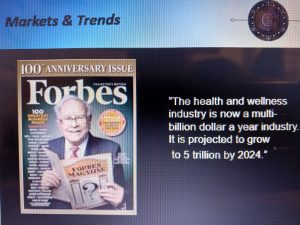 2. Affordability 
Average start up cost over last 50 years has a range from $1800 to $5000 for a small home business! Average monthly expense $300 to $700!
The Common Sense track record is start up less than a thousand dollars and single products under $100 per month Over 12! Results on average monthly product auto-ship has been 3 to 4 products per month! Track record over two years debt free in five countries. Having a money back guarantee for what is offered takes the risk out of the adventure as well.  Bringing this kind of affordability to the table one can finance a year of operation and the largest pack our company has for enrollment and the monthly payment would be under $100!
People have helped just 5 others begin a journey at our top pack on part time efforts in a single week and smacked out over $1250 in just fast start earnings not counting other volume bonus amounts! Of course no guarantees of earning results always depend on individual participation daily. When someone needs a realistic approach to accomplishing a few thousand dollars in a month to save a home, vehicle, or just put some chow on the table. It is a real treat to have a process already proven to practice!
3. System of operation simple to duplicate allowing profits to multiply.
It takes zero sales skills to text a video that holds a solution to a problem. A natural reaction to a seen solution is to proceed to its accomplishment! A phone app with a videos sharing  ways to feel better & earn more income the two largest problems on the planet! As people see actual video testimonials of product results it creates excitement with simplicity.
4. Add another stream of income to an existing brick and mortar business!
Any business with walk in traffic can hang a simple sign that says

Help Wanted Independent Weekly Pay Text show me the video to xyz phone number! 

With a phone app you simply reply back with a video that explains how. If they take action money is generated you are paid. We have a proven system that trains and helps your people know what to do as your focus remains on your original business!
5. Personal weekly mastermind group with 7 figure mentors sharing what works and why. An actual mentoring system to help one to develop into a successful home entrepreneur! This caliber of mentorship on a weekly basis would run over ten thousand dollars and more! Our mentorship membership is just under a dollar per day for a 7 figure education! 29.95 per month!
Click link below video  No interest in a business just want to try a product select Shop now at top click on it.  If you want whole sale price with a monthly auto-ship from first to 5th of each month and ability to earn free product select Loyalty Rewards at top click on it.

If your desire is to earn Income select Join Now at top and click on it!